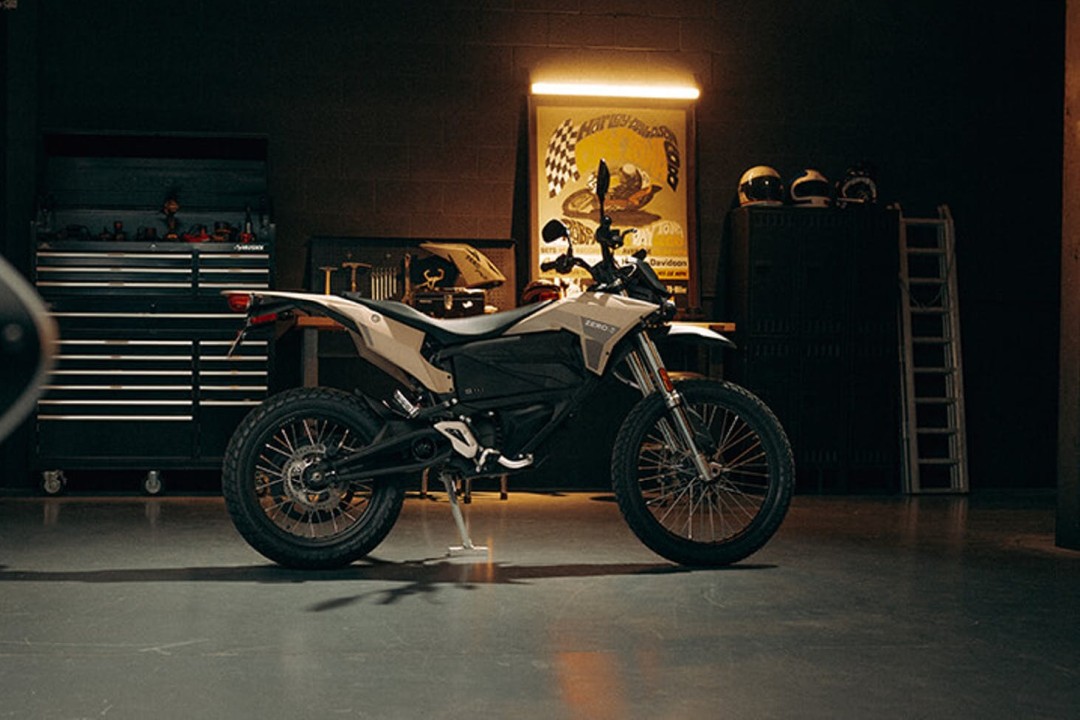 Fully electric dirt bikes are the next major revolution in off-road riding after electric-start dirt bikes. Imagine whizzing down the trails almost silently while knowing you are doing good by mother nature. On an electric dirt bike, you can enjoy the challenge nature throws at you and look after it at the same time.
But making the switch to an e dirt bike can bring up many questions. What kind of riding will I be doing? Do I want an electric motocross bike, or would an electric dual sport bike suit me better? What is the range and top speed of an electric dirt bike? And, let's not forget costs: how much is an electric dirt bike? Based on these questions, we present the most popular e dirt bikes here to help you decide on the best electric dirt bike for you.
How Much is an Electric Dirt Bike?
Price plays an important role in any big purchase. It will most certainly show up on your pros and cons list when deciding on the best electric dirt bike for you.
As the technology has evolved over the past decade, electric dirt bikes have become more affordable. However, they still only inhabit a tiny share of the dirt bike market. This means that you will struggle to find a good second-hand electric dirt bike.
When comparing prices of electric dirt bikes to those of traditional dirt bikes, it is only fair to look at the new price of both categories. New prices for established brand, 250CC gas-powered dirt bikes range between $8000 and $10,000 US. The purchase price of similarly powered electric dirt bikes is typically a little higher, between $10,000 and $13,000 US. However, there are also fun, quality e dirt bikes available for those with smaller budgets.
E dirt bikes also require less maintenance, meaning less costs involved after purchasing the bike. To answer the question of how much is an electric dirt bike, we need to look at purchase price and maintenance together. When doing that, over the lifespan of the motorcycle, the costs of an electric dirt bike will be similar to, if not less than a traditional dirt bike.
Best Electric Dirt Bikes in 2022
This list includes the best electric dirt bikes on the market in 2022. Although there are some great electric mountain bike – dirt bike hybrids, we will only look at fully electric dirt bikes and pick the best ones according to range, power, and weight.
1. KTM Freeride E-XC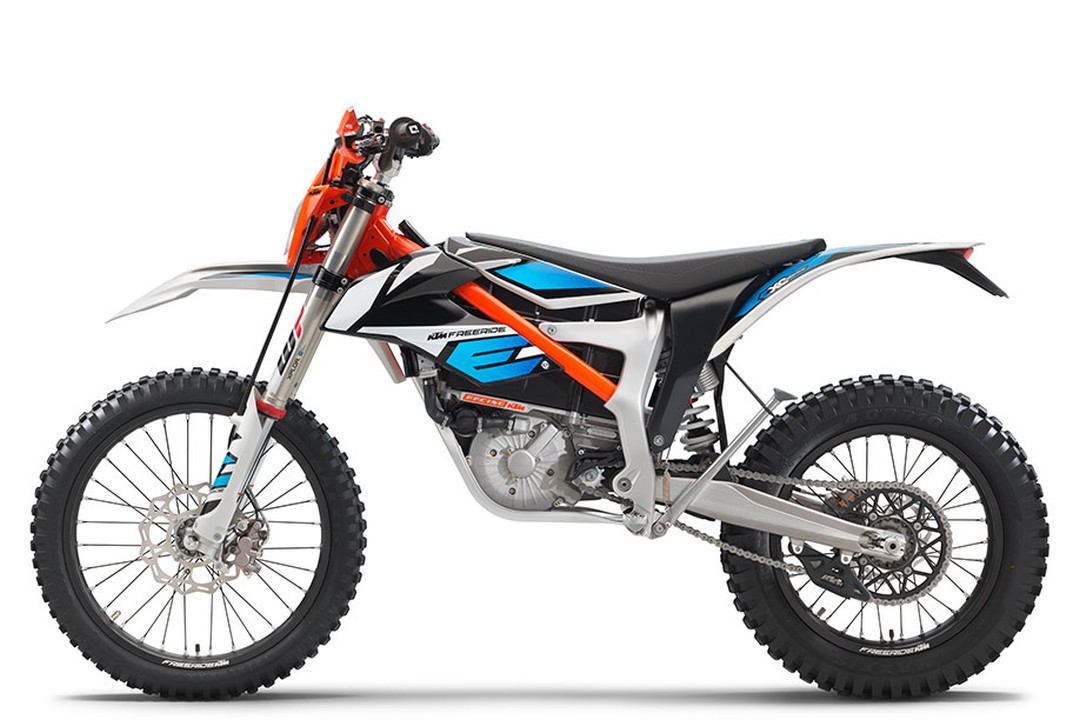 KTM is one of the few well-known motorcycle brands to have ventured into adult electric dirt bike manufacturing. The Freeride E-XC packs the quality and performance KTM is known for. This electric dirt bike is designed to compete with the gas-powered gold standard. And when paired with the right rider, it is bound to win that fight.
The KTM Freeride E-XC provides 3 different ride modes to accommodate different skill levels and terrain. It also sports sophisticated energy recuperation technology which allows you to ride longer and faster. The KTM Freeride is the dirt bike as we have known it, but with an electric engine to meet the needs of the 21st century. A true electric motocross bike, and for that it deserves a spot on this best electric dirt bike list.
Top speed 50 mph Range: 20 miles Horsepower: 21 bhp Full charge time 110 min Price: $10,499* US
2. Segway Dirt eBike X260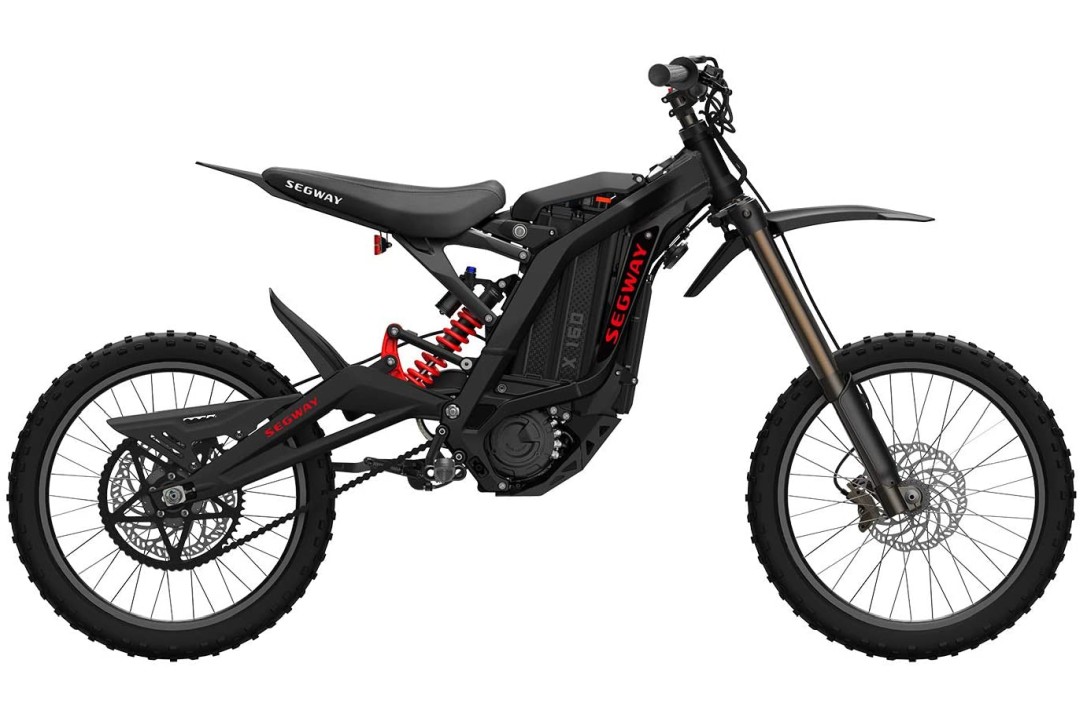 Segway's name is well connected to battery powered modes of transport, but it's a newcomer in the dirt bike world. Segway's Dirt eBike design X260 moves away from the traditional dirt bike looks, which were largely based around accommodating a gas-powered engine. Instead, Segway's design embraces the design freedom provided by its electric engine.
But don't be fooled by its novel looks. The Segway Dirt eBike X260 combines an impressive 74.6 mile range with a top speed of 46.6 mph. It also provides a unique swappable battery system, extending your range even further. The three speed settings cater for novices as well as experienced riders. The low price further makes it the best electric dirt bike if you are working your way up from entry level.
Top speed: 46.6 mph Range: 74.6 miles Full charge time: 4 hours Price: $4,999* US
3. Cake Kalk OR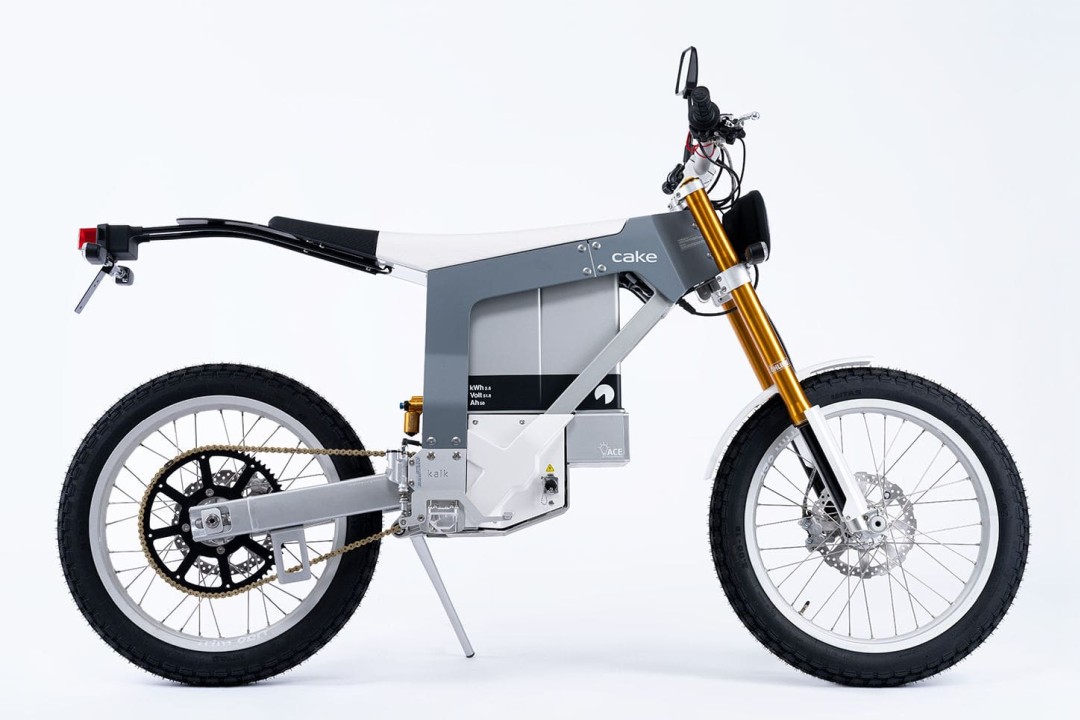 The Cake Kalk OR is the epitome of simplistic futuristic design. The clean lines and minimalist aesthetic make you wonder whether it fell out of a Hollywood movie and straight onto the trails. Cake is a Swedish electric motorcycle manufacturer on a mission to change the world, one electric off-road bike at a time.
The simplistic design of this electric dirt bike also keeps the weight down. At only 150 pounds, the Cake Kalk OR makes a light ride of backcountry adventures. It sports tried and tested Öhlins suspension, and all-round high-quality parts. The Cake Kalk OR offers the ultimate off-road freeride. And for those looking for a dedicated electric motocross bike, Cake offers the Kalk OR race.
Top speed: 56 mph Range: 53 miles Horsepower: 13 bhp Price: $13,000* US
4. Electric Motion Escape & Electric Motion Escape "R"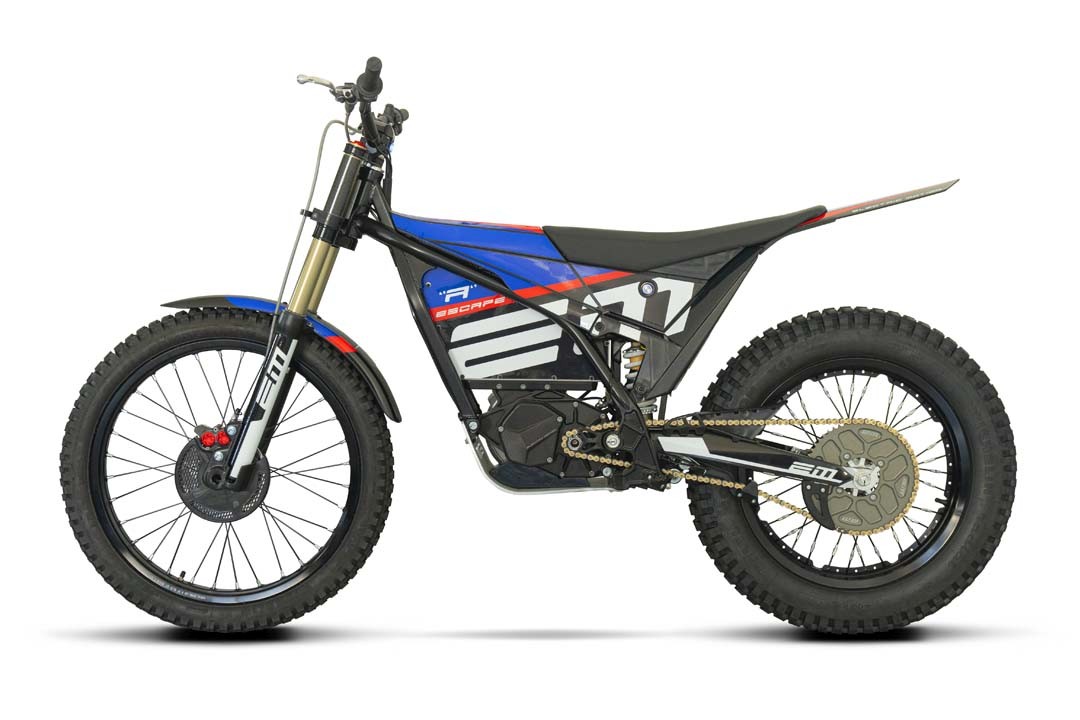 As the name suggests, these rugged electric dirt bikes provide the perfect escape from your 9 to 5. They come standard with 3 power settings and traction control, the latter one being a novelty in this list.
The Electric Motion Escape "R" also comes with progressive motor brake. This regenerates your battery and increases your range. On top of that, novel "tick over" technology mimics the gas-powered engine idle. This means constant RPM and increased precision in acceleration and traction, resulting in better power control at low revs. This sophisticated technology makes the Electric Motion Escape "R" a true contender for the title: best electric dirt bike for adults.
Top speed: 46.6 mph Range: 38 miles Weight: 183 pounds Price: from $10,500* US
5. Razor SX500 Dirt Rocket McGrath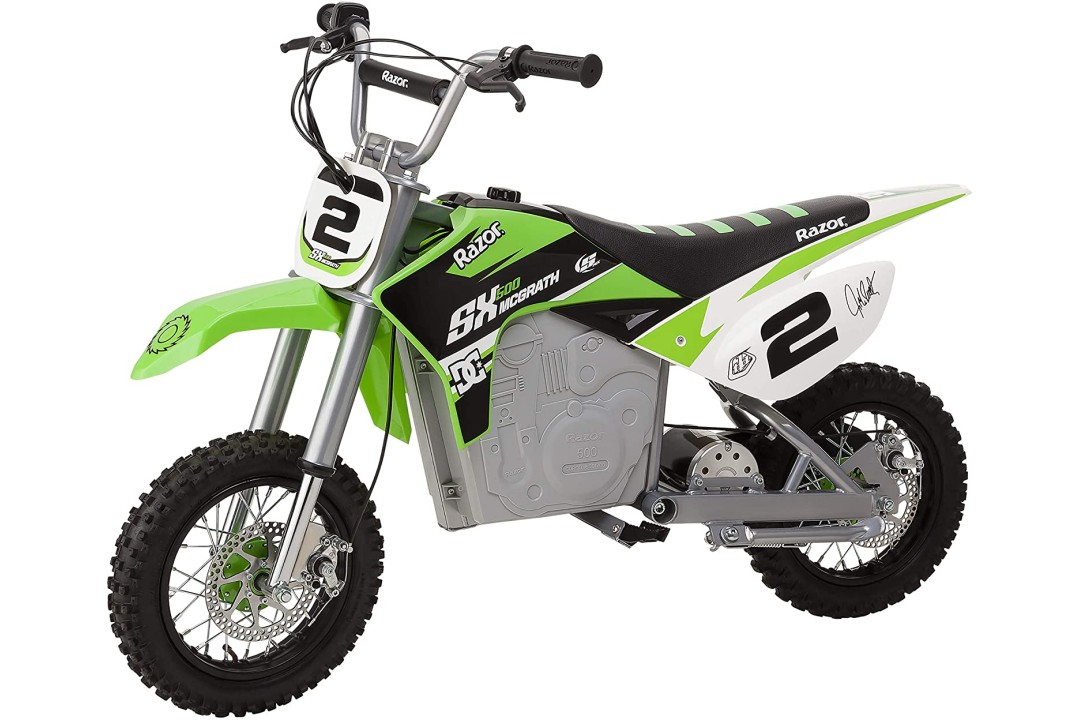 If you thought pit bikes were fun, expect to be amazed when you try their electric dirt bike cousin. When fun is the main objective, look no further than the Razor SX500 Dirt Rocket McGrath. This bike is for ages 14 and up and can be dubbed the pocket rocket electric dirt bike for adults. Inspired by the King of Supercross, Jeremy McGrath, the looks and graphics are on point.
If you are looking for backyard fun and scoring points with your mates at your next BBQ night, this is the best electric dirt bike you can get.
Top speed: 15 mph Range: 40 minutes Price: $549* US
6. Zero FX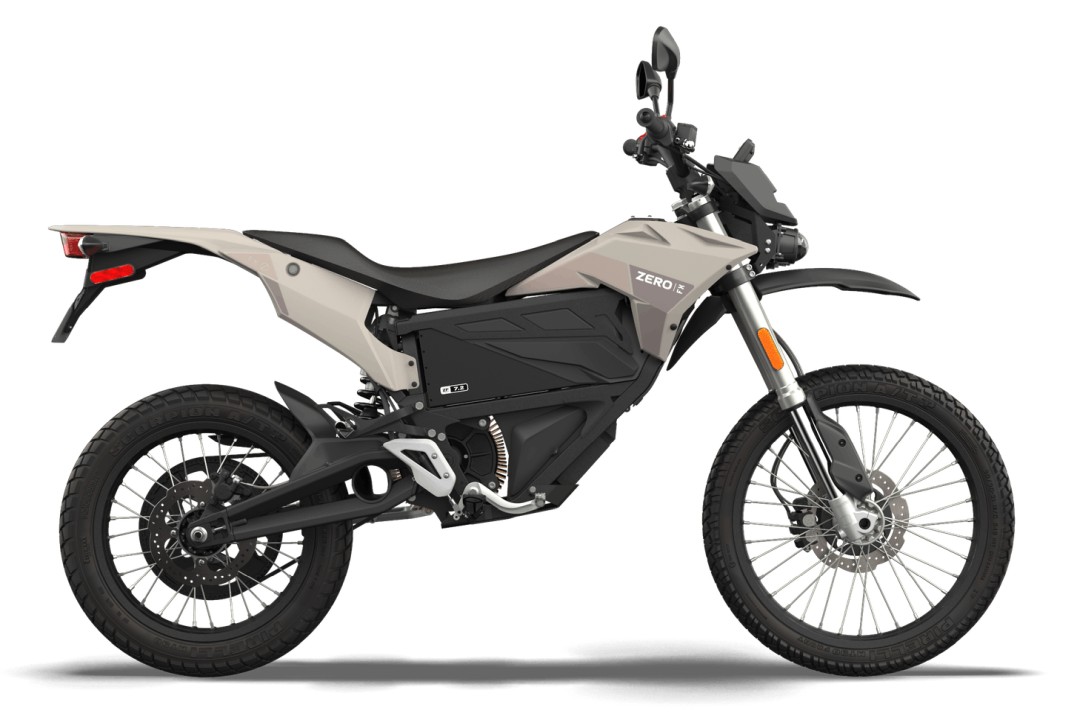 Your trip to the shops just became a whole lot more fun. The only electric dual sport bike in our list, the Zero FX combines the best of both worlds. It is a road legal electric dirt bike ready for anything.
With a whopping 85 miles per hour top speed, you will have your buddies eating dust in no time. The 46 miles range will take you to the trails, around the forest and back home on a single charge. If you are looking for one machine that combines the everyday commute and the Saturday mud bath, the Zero FX is the best electric dirt bike for you.
Top speed: 85 mph Range: 46 miles Weight: 247 pounds Horsepower: 46 bhp Price: from $11,595* US
Tips for Electric Dirt Bike Owners
Notable Changes in Your Riding Experience
Electric engines don't have gears: as soon as you open the throttle, the full 100% torque is unleashed. And unless your electric dirt bike is equipped with specific technology, there is next to no engine braking. These features can increase the fun: think about instant acceleration and increasing downhill speeds. But to look after your safety and the safety of those around you, you should consider how these differences change your ride.
Electric Dirt Bike Maintenance
Looking after your electric dirt bike might prove easier than looking after a gas powered bike. Forget about changing oil or oil filters. No need to check the coolant or the spark plugs. And, you can finally stop cleaning and oiling air filters!
However, you will need to clean and lubricate the chain on your electric dirt bike regularly. Tire maintenance is another must-do to enjoy the best possible ride. The brakes on electric dirt bikes are similar to those on gas-powered bikes. Regularly checking the level of the brake fluid and the wear on the brake pads will ensure a safe ride.
Maintaining the Battery of Your Battery-Powered Dirt Bike
It is important to not overcharge your battery. It could be tempting to leave the bike continuously plugged in when you're not riding it, but this will decrease the lifespan of your battery.
Completely draining the battery every time you ride is also not a good idea. Ideally, you want to charge your battery when there is around 25-30% of charge left. Doing this regularly can actually increase the lifespan of your battery.
You'll also want to avoid charging or storing your electric dirt bike in extreme temperatures. Batteries don't like extreme heat or extreme cold. The recommended temperature to store and charge your bike is room temperature. As long as you stay between 32-95°F, your battery should be fine.
Safety and Security
Properly maintaining your e dirt bike and its battery will increase its lifespan and your safety while riding. Beyond this, you also want to ensure that your bike is safe. Motorbike security is important. A secure place to store your battery powered dirt bike is a good start. You can also install a motorcycle GPS tracker on your bike: this way, you can track your electric dirt bike via an app on your phone.
FAQ
Are electric dirt bikes better?
Electric dirt bikes are carving out a niche in the dirt bike landscape. The technology is rapidly improving. Batteries are now packing more charge in a smaller size. Charge times are becoming shorter, and battery life spans are increasing. With major players such as KTM jumping on the electric dirt bike bandwagon, we can only expect the improvements to continue.
Electric dirt bikes are the way of the future. They are better for the environment in terms of emissions and offer low maintenance fun.
Should I get an electric dirt bike or gas?
Whether an electric dirt bike is better for you than a gas-powered bike will depend on your needs. Range will be your biggest consideration when choosing between an e dirt bike or gas. If you are expecting to do laps, have charging stations available along your planned rides, or are riding close to home, then an electric dirt bike is likely to suit your needs.
How far can an electric dirt bike go?
The distances electric dirt bikes can take you vary considerably between bikes. The range of your electric dirt bike will further depend on your riding style and the terrain you are covering. We listed the expected range for the bikes above, with the Segway Dirt eBike X260 taking you a record 70 plus miles.
Safer, Faster, Better for the Environment
Electric dirt bikes offer some serious competition to the establishment. They offer up heaps of low maintenance fun, while at the same time serving as a better alternative for the planet. Range issues aside, electric dirt bikes are going to become a more regular presence in the dirt biking world soon, and this may be the best time to buy your electric dirt bike. Ready to swap the braap for the woosh?
*prices may vary based on the supplier and country.